Deep-learning based visual inspection in the food and beverage industry greatly enhances product quality and safety and may prevent costly recalls while also significantly increasing efficiency. Traditional methods of inspection, such as manual inspection, are time-consuming, subjective, and prone to error, resulting in inconsistencies and potentially unsafe products reaching the customer.
PEKAT VISION uses proprietary deep-learning algorithms and neural network to accurately analyze vast amount of visual data in real time, detecting defects and anomalies that may be missed by conventional methods. Its modules can identify solid contaminants, check packaging integrity and completeness, verify that correct labels are in place, read best by/ sell by dates and much more. Below we have listed a few use cases.
Product Quality and Consistency Inspection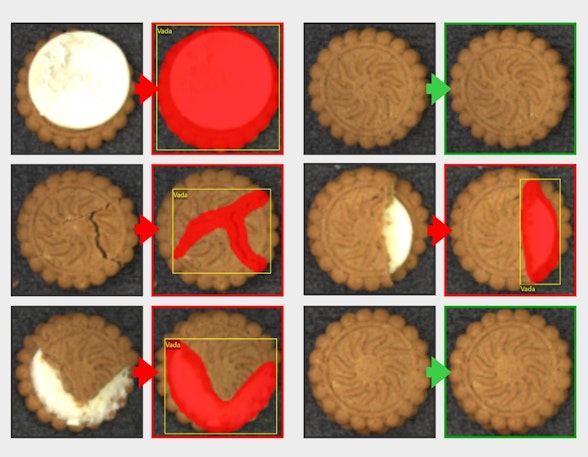 Deep-learning visual inspection detects defects and ensures product consistency in production of delicate food such as cookies
3D Defect and Brakeage Detection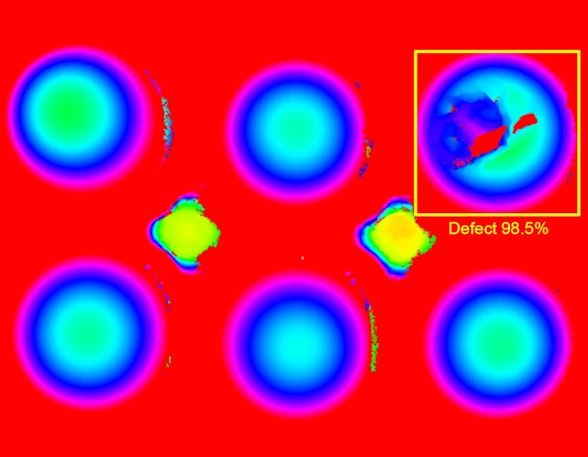 3D visual inspections can be used to identify defects on products where standard 2D vision systems did not achieve satisfactory results
Contamination Inspection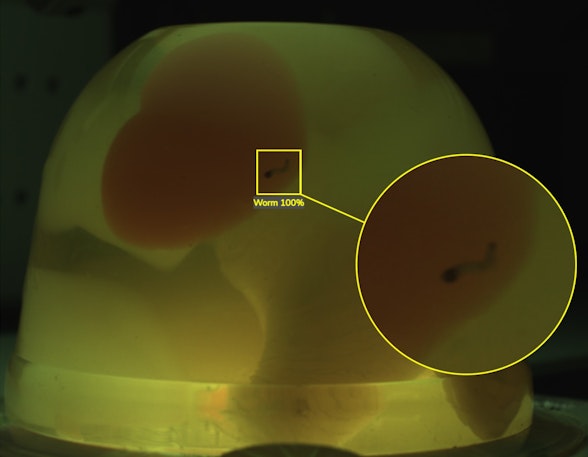 Early identification of physical contaminants in packaged food may contribute to product safety, reduce waste, and offsets the risk of recalls and damage to brand reputation
OCR/ OCV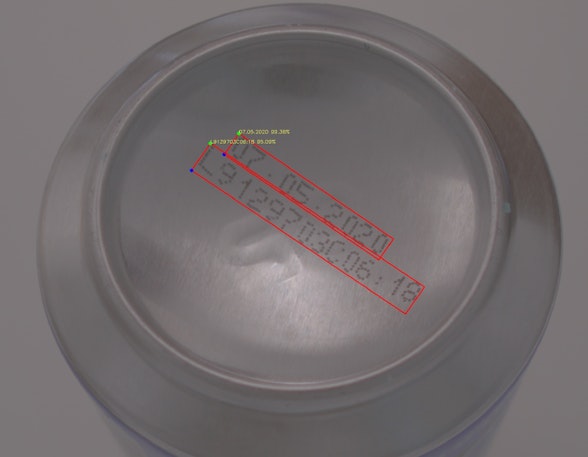 The OCR module, often complemented with our deep-learning OCV – optical character verification – module is used for example for identifying products past best before/ use by dates, product sorting, or food tracking
Packaging Content Inspection
In the image above, PEKAT VISION Detector and Classifier modules verify the content of the packaging, identifying missing items. It ensures that the right items are in their proper place and that all items are present and undamaged
Packaging Inspection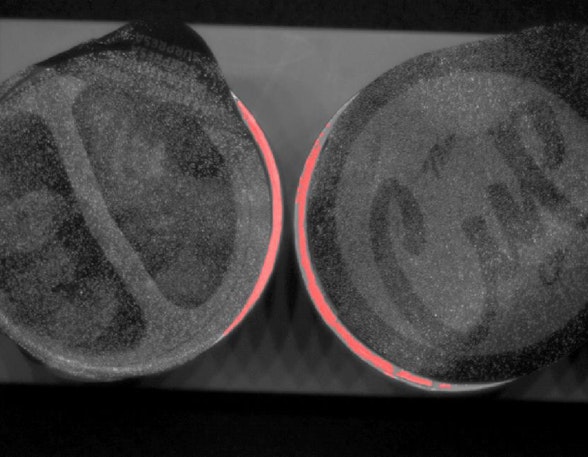 The Anomaly Detector module identifies irregularities on various objects, as on the coffee capsules pictured above, where the aluminium foil does not cover the entire extended rim area and can lead to leakage of the contents
Packaging Inspection – Cleanliness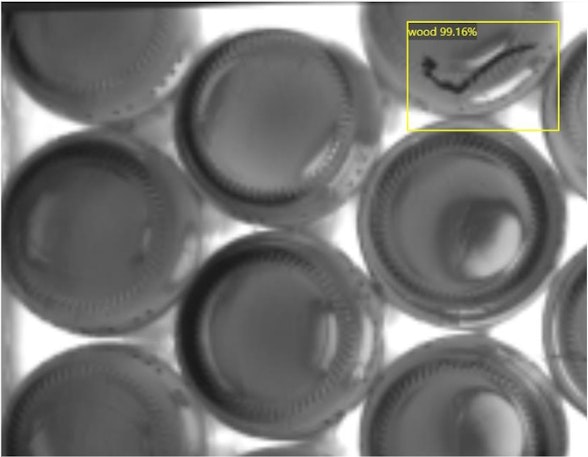 In the image above, empty bottles are inspected for contaminants prior to being filled
Final Packaging Inspection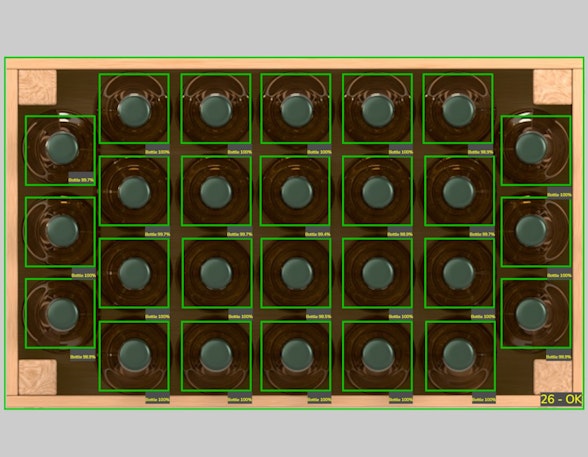 Prior to being sealed and shipped to the customer, wine bottles in a wooden box are inspected and counted. PEKAT VISION helps identify damaged bottles or incomplete boxes avoiding unpleasant surprise for the customer
Why PEKAT VISION
Ease of Use & Compatibility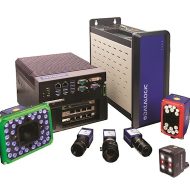 PEKAT VISION offers an intuitive and user friendly software environment. No programming knowledge is required as it already contains all the necessary modules for industrial visual inspection. It is compatible with many hardware brands, Windows® and Linux® operating systems and runs on embedded devices.
Fast Integration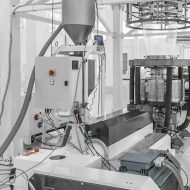 Predefined output rules significantly speed up the integration process. Furthermore, we work closely with a number of partners throughout the globe that can help you with hardware selection based on your specific business requirements, and with smooth integration within your company-wide system.
Comprehensive Support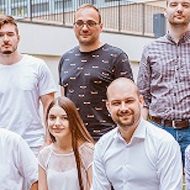 In order to find the best possible solution, we always strive to understand our customers' specific needs first. Our goal is to make sure that our solution works for the customer. We offer a free feasibility study, free 30-day trial, support during and after the trial and implementation, and a comprehensive training.
And more! Ask for a free feasibility study for your specific case. Our software is highly versatile and can be customized to suit nearly any intended application.
Nehmen Sie Kontakt auf
Benötigen Sie weitere Informationen? Lassen Sie es uns wissen, wir werden jede Ihrer Fragen beantworten.
PEKAT VISION is now part of Datalogic Group