Pharmaceuticals & Cosmetics
PEKAT VISION's visual inspection and quality assurance based on proprietary deep-learning algorithms and neural network has become an essential tool in the pharma sector. It ensures product quality, including packaging and seal integrity, sterility and appropriate labeling, helping to ensure regulatory compliance.
PEKAT VISION offers a selection of tools able to tackle many challenges in the pharmaceutical manufacturing, including completeness verification and packaging integrity inspection, defect and contaminant detection, label reading and verification and much more. Below you can find a few recent examples.
Liquid Level Measurement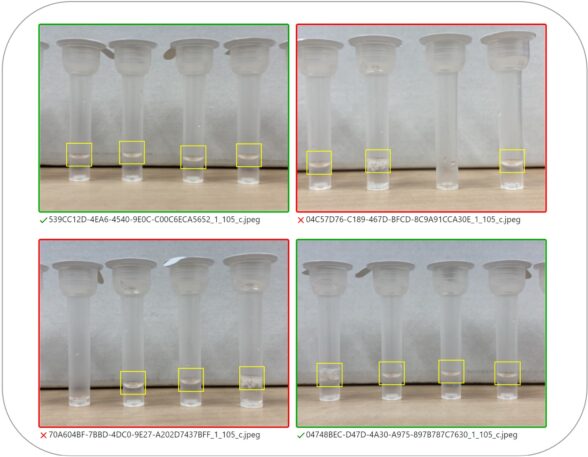 Measurement of the liquid level in an antigen test is a recent application of PEKAT VISION. Particularly during the COVID pandemic, a common complaint was that there was insufficient amount or no test liquid in many ampules. Similarly is inspected the liquid content of vials, ampoules, or bottles and is often complemented with inspection of the integrity of packaging and contaminant detection. A backlight is often used for white or amber packaging
Foreign Object/ Contaminant Detection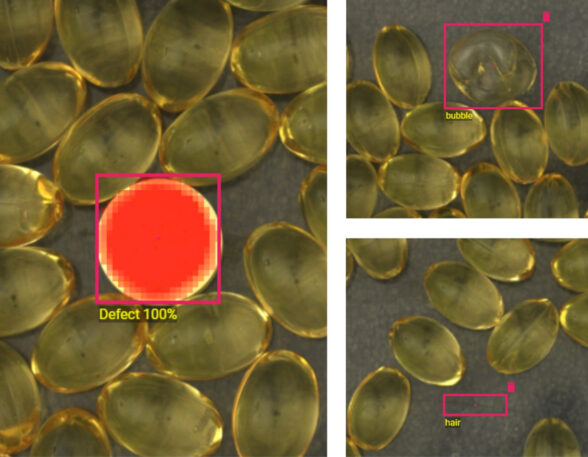 Anomaly Detector and Object Detector are two PEKAT VISION tools that can be used to look for foreign objects among other solid objects, in packaging, or in liquids. The Anomaly Detector is trained on OK images only and detects any objects that deviate from the objects it was trained on such as in the left image above. In contrast, the right two images show the result of the Object Detector module that was trained to look for specific objects
Hypodermic Needle Sharpness Inspection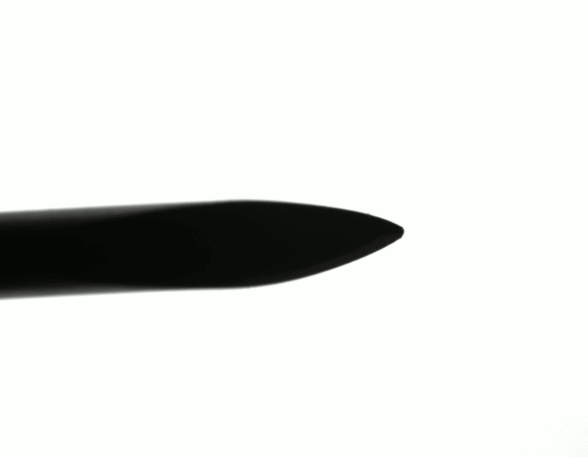 Needle sharpness is directly related to the pain level caused during the injection and a concern for the needle manufacturers. PEKAT VISION Classifier module offers fast and reliable inspection
Pill Integrity Inspection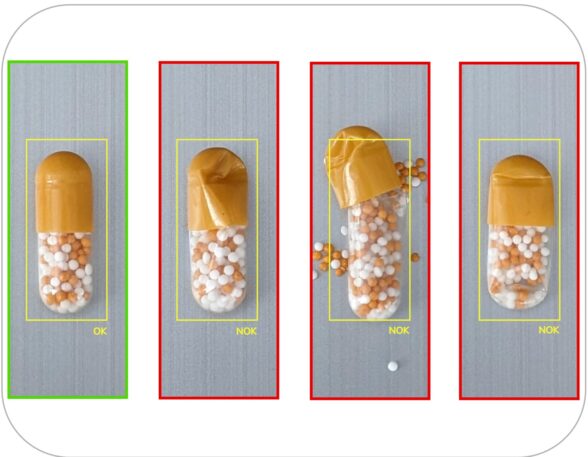 Detector and Classifier modules are used to check that pills meet the required specifications including their dimension, shape, texture, color, and that they are free of defects
Packaging Inspection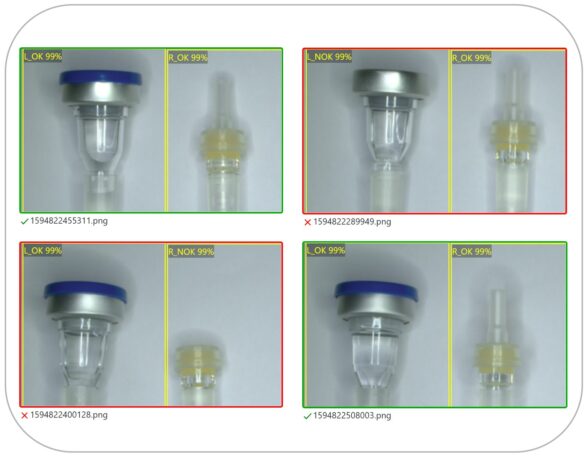 PEKAT VISION Detector and Classifier modules provides completeness verification ensuring that the manufacturer distributes only complete packages
Pill Blister Inspection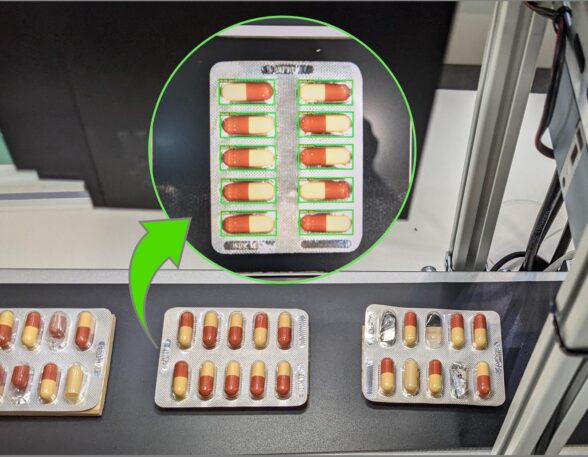 In the image above, the Detector and Classifier modules are inspecting the integrity of pill blisters. Individual pockets are detected and classified according to the state of the pill inside of each pocket as OK or NOK
Vial Liquid Level Inspection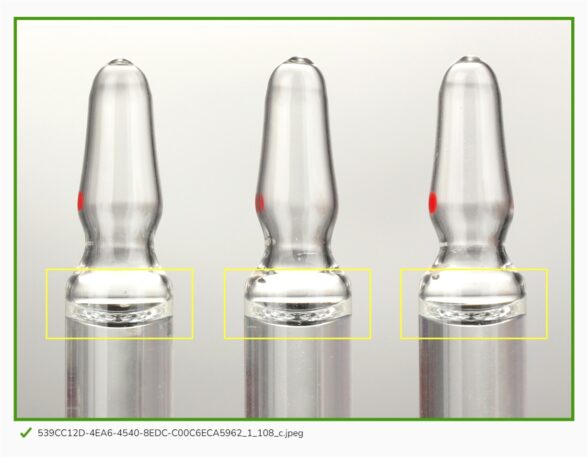 Vials are important for storing liquid medications. The proper amount of liquid ensures accurate dosing. In the image above, the liquid level is inspected using PEKAT VISION Classifier module. Learn more in our blog.
Why PEKAT VISION
Ease of Use & Compatibility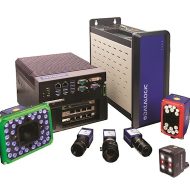 PEKAT VISION offers an intuitive and user friendly software environment. No programming knowledge is required as it already contains all the necessary modules for industrial visual inspection. It is compatible with many hardware brands, Windows® and Linux® operating systems and runs on embedded devices.
Fast Integration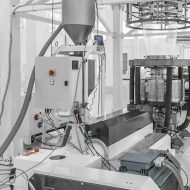 Predefined output rules significantly speed up the integration process. Furthermore, we work closely with a number of partners throughout the globe that can help you with hardware selection based on your specific business requirements, and with smooth integration within your company-wide system.
Comprehensive Support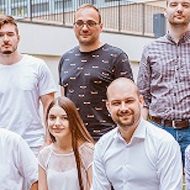 In order to find the best possible solution, we always strive to understand our customers' specific needs first. Our goal is to make sure that our solution works for the customer. We offer a free feasibility study, free 30-day trial, support during and after the trial and implementation, and a comprehensive training.
And more! Ask for a free feasibility study for your specific case. Our software is highly versatile and can be customized to suit nearly any intended application.
Nehmen Sie Kontakt auf
Benötigen Sie weitere Informationen? Lassen Sie es uns wissen, wir werden jede Ihrer Fragen beantworten.
PEKAT VISION is now part of Datalogic Group