PEKAT VISION has recently performed a feasibility study regarding inspection of defects in the production of paving blocks.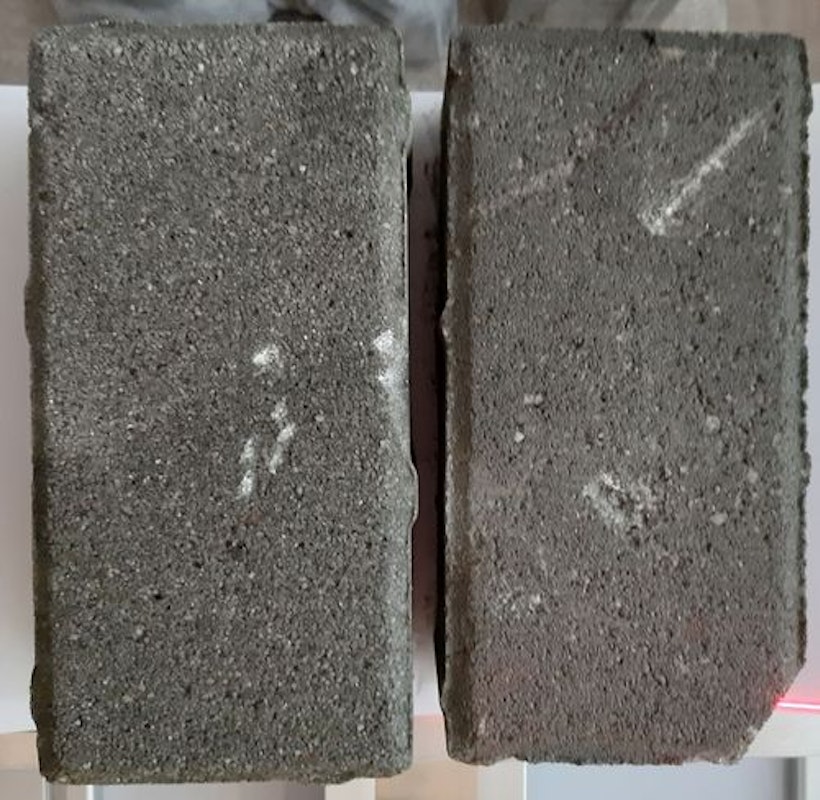 The inspection of defects in the paving blocks is challenging, due the fact that it is often difficult to distinguish them. When scanning with a color camera, the defects could almost disappear, especially the ones with a colourful design.
The most common types of defects found in production are broken edges of the paving block, cracks and foreign objects inside it.
These defects can be easily identified by using a 3D laser scanner and subsequently processing images with PEKAT VISION.
We have performed tests in our laboratory, validating the proposed feasibility study with great results.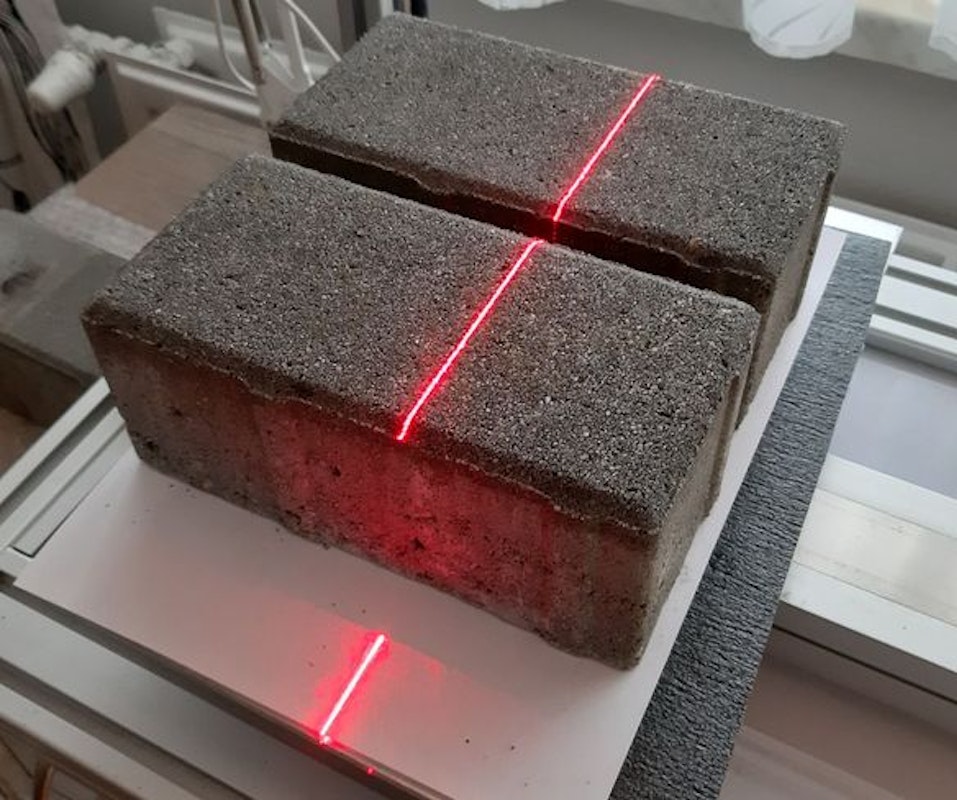 (Picture shows 3D laser scanner performing image acquisition.)
Images were acquired using 3D sensor C5-2040-GigE made by Automation Technology. Thereafter, original images were converted to a depth map in shades of grey, as shown on picture below: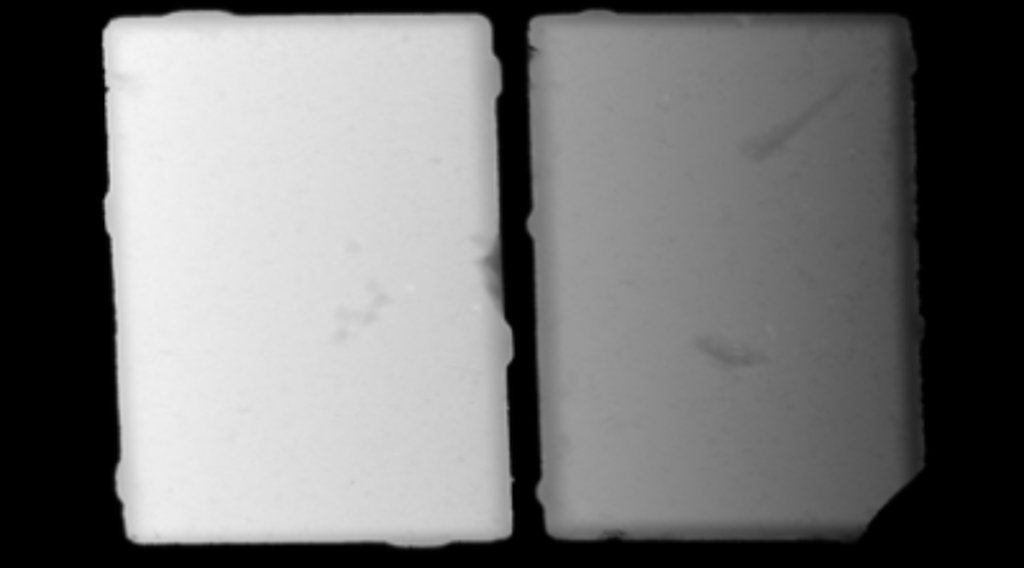 We have performed training using 30 pictures. The result was a precise defect detection using our Surface Detector module: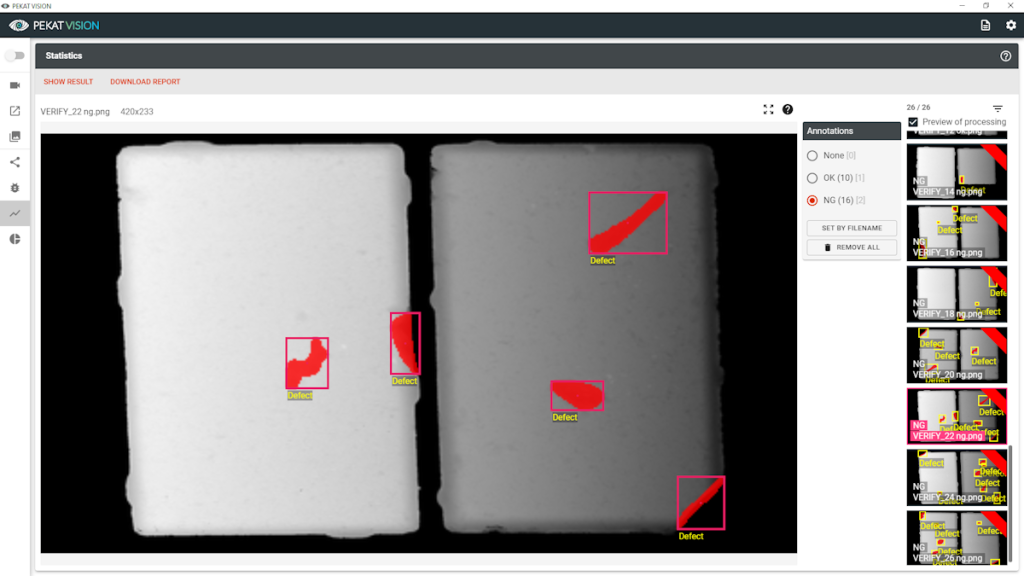 To save your time and find the best solution you need we offer the possibility of conducting a Feasibility study on the submitted images, which you send to us directly (you can use directly this link) or to our partners and international distributors (you can see the list of them on the bottom of this site: https://www.pekatvision.com/contact).
You can find more detailed explanations of functions and video tutorials on our website https://www.pekatvision.com/videos or on our youtube channel https://www.youtube.com/channel/UCvbx26TqHNgbIVAY-80XJ1A.
(We would like to thank ATEsystem s.r.o. for the 3D laser scanner that we could use for this feasibility study.)