Software Bundled with Camera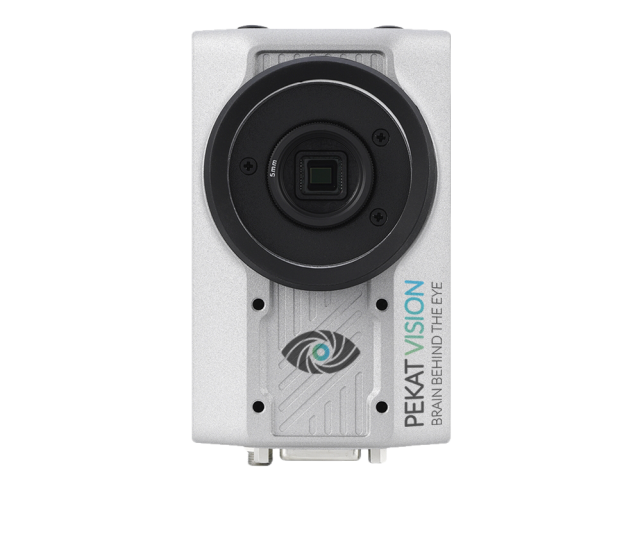 PEKAT VISION® is software for industrial visual inspection and quality assurance. Together with a smart camera it is a perfect solution for those who would like a ready-to-use AI solution running inside a camera.
For all the companies that would like to enjoy all possibilities that our software brings and cannot work with computers, there is an option to obtain our software bundled with a camera. It is an alternative to computers – all the advantages of PEKAT VISION in one small device.
Smart Camera Solution
PEKAT VISION and ADLINK Smart Camera offer a compact solution for defect detection. The only thing you need to improve the quality control of your products is a small camera which is perfectly able to run our software.
ADLINK Smart camera in cooperation with PEKAT VISION
Get In Touch
Do you need more information? Let us know, we will answer any question you may have.
PEKAT VISION is now part of Datalogic Group