Software Bundled with All Industrial Components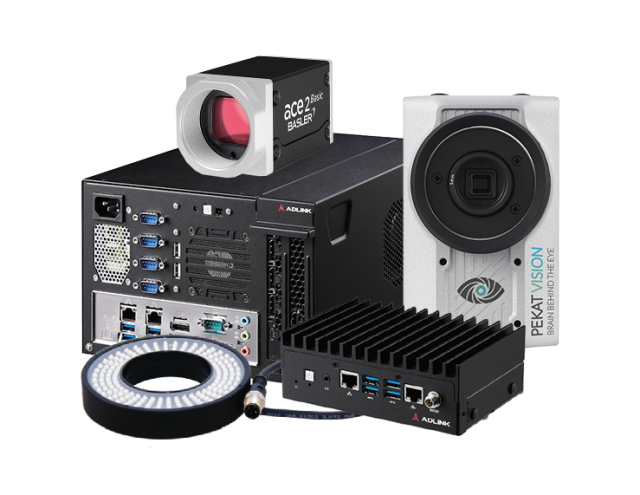 PEKAT VISION® and Arrow are bringing to the market an AI-enabled industrial visual inspection and quality assurance system..
With this solution, you can get everything you need in one package – a camera, powerful edge computer and accessories (lights, PSUs, laser triggers, cables, …). You can choose from the kits that we offer which one is the best for you. Or contact us and we can think of the most suitable solution for you.
Whole Smart Vision Kit
This complex solution offers the possibility to get everything you need for implementing a vision system in one place from one supplier.
Solution Kits
The solution is hardware-agnostic; however, compatible hardware is recommended based on business requirements and run-time/training needs. It has successfully been deployed in a wide gamut of industrial applications and has proven its functionality.
In collaboration with

Deployment
Kit S
Deployment
Kit M
Deployment
Kit L

Smart kamera

Nvidia Jetson NX

Industrial PC with RTX 5000

5MPx Industrial Color Camera

Industrial Light

PEKAT VISION Software
Get In Touch
Do you need more information? Let us know, we will answer any question you may have.
PEKAT VISION is now part of Datalogic Group