So far we have mostly looked at detecting defects in products. However, this is only one of PEKAT VISION's many uses. Besides the fact that it has been successfully applied in industries as diverse as pharmaceutical, food, automotive, semiconductors, or construction materials, for example, it can very well be used in other automation tasks including product sorting, vision based robot guidance and completeness check.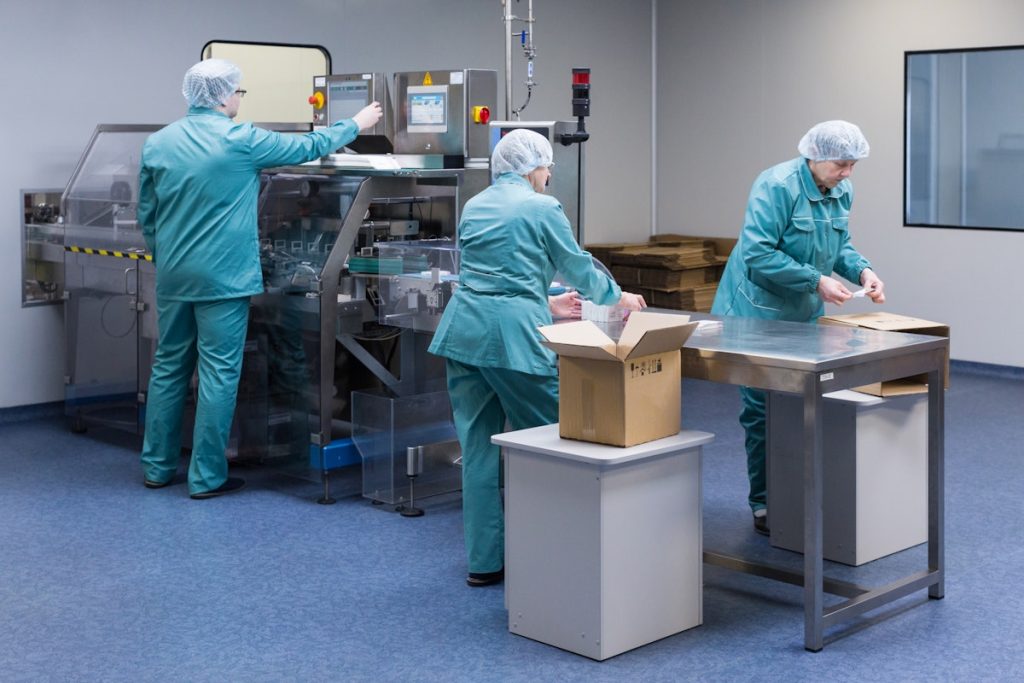 In this brief post, let us therefore look at completeness inspection. At the request of two Italian pharmaceutical companies, our Italian partner MVC s.r.l. carried out two feasibility studies concerning completeness inspection. In the first one, the number of drug sachets was counted and the presence of a prescription leaflet verified.
A seemingly easy task was complicated by the highly reflective nature of the material of the sachets and the fact that the sachets were not perfectly parallel to each other and the edges of the sachets were often not straight.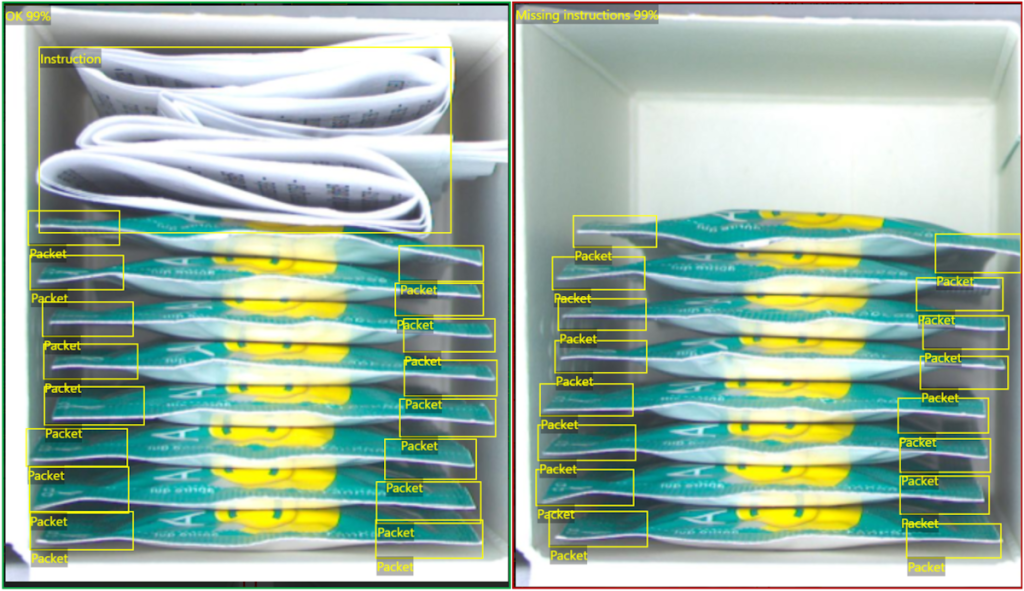 The other case concerned verification of the contents of a carton box containing a small glass syrup bottle, a leaflet, and a transparent plastic spoon. Again, several factors made this an apparently easy task a rather complex one. Firstly, one of the items – the glass bottle – had to be handled with great care because of its fragility. Secondly, the other objects could be placed in the carton in different positions. And lastly, the transparency of the spoon even made it difficult to see with the naked eye.

All the above factors ruled out the use of traditional algorithmic methods often used. Instead, MVC s.r.l. chose PEKAT VISION software based on artificial intelligence (AI) and deep learning algorithms (DL) together with a high resolution (1920*1200 pixels) camera. Axial diffused light system ensured proper illumination while minimizing reflection. The results of both studies were excellent and once again demonstrated the universal applicability of our software.
You can learn more about individual studies at MVC s.r.l web pages: Verifica del Corretto Contenut 1 and Verifica del Corretto Contenut 2.
If you wonder whether PEKAT VISION would solve your specific manufacturing or packaging problem, you can always request a demo or contact us regarding a feasibility study. Both are free of charge.